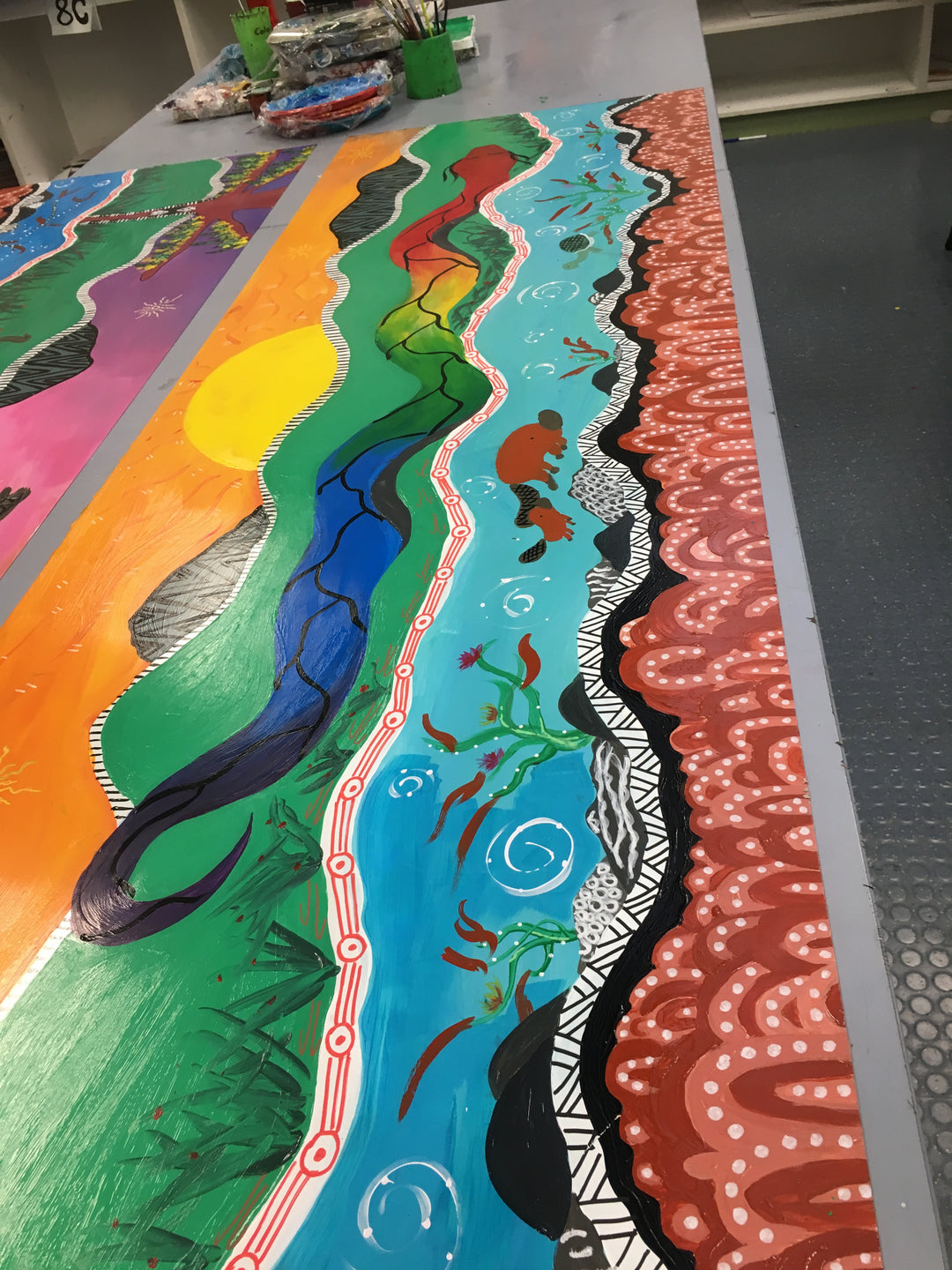 9
---
I conduct customised Aboriginal Art and Cultural Workshops educating participants in the stylistic differences and symbology unique to our communities and regions, as well as the importance of cultural storytelling and its significance to Aboriginal people. We will also discuss traditional methods and the use of ochre touching on newer contemporary styles. Participants will learn the importance of Aboriginal people's connection to country and how this influences our Dreaming stories and art.
Past workshops include wooden message sticks, canvas, totem poles.

Due to COVID, workshops are currently being held online. For more information, please contact me.